Whether you enjoy following the latest in celebrity gossip or not, it's undeniable that many models, actors and musicians generally seem to be the most health conscious people in the world. Which is very natural, considering the constant scrutiny they're put under in regards to every aspect of their physique. Top grossing stars have access to the best chefs, personal trainers and nutritionists that money can hire. But that doesn't mean that you need expensive superfoods ingredients and supplements with weird names to achieve optimal health and radiant beauty.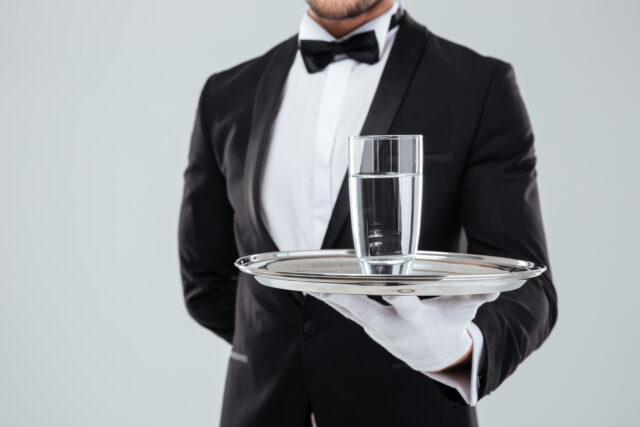 "Here's your morning tea, sir – alkalized tears of an Ethiopian unicorn with a shot of liquid silicon"
It's a well known fact that fermented foods provide a huge variety of benefits, (too many to mention in "Need More Reasons to Eat More Fermented Food? Here's Five." but you can read some of those benefits.) so it's only natural that celebrities who are constantly under pressure to look and perform their best would seek the benefits of fermented foods.
From kombucha to miso soup, celebrities have time and time been shown reaping the health and beauty benefits of hacco cuisine. Dr. Frank Lipman, a celebrity nutritionist and integrative medicine doctor whose clientele include Gwyneth Paltrow and Kevin Bacon, is one of many health experts who is pushing probiotics for people who want glowing skin and a clean gut.
Today I want to introduce two very quick and easy hacco recipes endorsed by two of the hottest models from Japan and Australia.
Over in Japan, Rola, the exotic-faced model adored for her slender figure and bubbly persona, posted a picture of her somewhat unconventional breakfast on Instagram – natto on toast with an egg yolk on top, lightly drizzled with soy mayonnaise.
No doubt a considerable proportion of her 3.8 million followers scribbled "natto" on their shopping list to try out the recipe themselves.
HOW TO MAKE NATTO & EGG ON TOAST
This recipe isn't exactly rocket science. Apart from telling you that you simply need to put some natto and egg on toast and eat it, I should advise that giving the natto a good stir until it's mildly frothing before you apply it on toast will make the spreading easier. Top that with a soft boiled egg, and drizzle with your favourite soy mayo. No need to butter the toast as it already come with enough flavour punch packed!
Readers from Commonwealth countries can think of it as something like baked beans on toast, without the tomato flavouring but with a full-bodied chewiness that will leave you feeling fully satisfied and nourished for the start of a day. I definitely encourage giving this recipe a go, even if you don't succeed in achieving premium presentation like Rola…
Another hacco endorsing celebrity is former Victoria's Secrets model and Australian sweetheart Miranda Kerr, who made headlines when successfully modelling for a bikini shoot just 3 months after giving birth, has said that her favourite snack is tamari almonds. Tamari is a type of soy sauce which does not use wheat in the fermentation process, which makes it not just a healthy hacco nibble but also a great gluten free & vegan snack!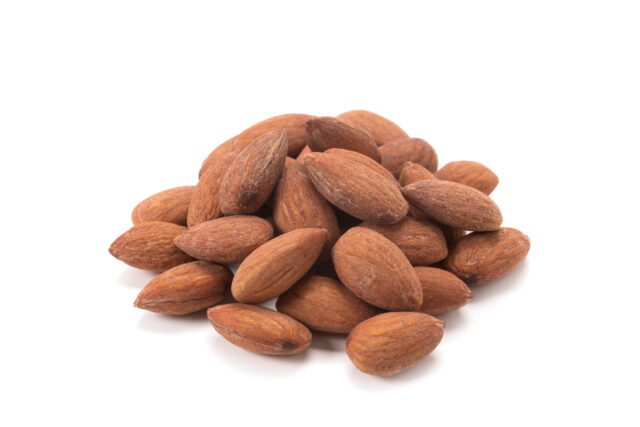 Here is a summary of the recipe Erykah Angyal, former nutrition consultant for Miss Universe Japan, shared with Elle Japan magazine.
Considering that two of the contestants she coached took away world titles (Kurara Chibana came second in 2006, and Riyo Mori was crowned Miss Universe in 2007), there's very good reason to assume that Erykah knows a thing or two about foods that can make you beautiful!

"I want to thank my parents for supporting me, and feeding me hacco foods every day!"
HOW TO MAKE ACTIVATED TAMARI ALMONDS
For this simple recipe, all you need to prepare are 2 cups of almonds and 3 tablespoons of tamari soy sauce.
First, soak the almonds in filtered water and a small amount of sea salt for 8 to 12 hours.
Rinse the nuts well before putting them into a sealable plastic bag or a container with the tamari, and let them marinate. This time can be for anywhere between 30 minutes to overnight, depending on your preference and/or patience. Make sure to give things a good stir or shake so all the almonds get to soak in the tamari.
Spread the nuts over a sheeted oven tray, and roast them in the oven at 170℃ for about 10 minutes. Take the tray out and stir the nuts around before roasting them again for an extra 10 minutes, making sure to check on them so they won't get burnt! Once they are roasted, remove from the oven and let cool. Activated tamari almonds can be stored for 4 to 5 weeks in an airtight container.
According to her blog, Miranda Kerr "rarely leaves the house without a small bag of these" and says they are "the perfect snack" when on the go.
The 33-year old model, whose passion for holistic health led her to obtain a certificate in health consultancy, also likes to start her day with a glass of apple cider vinegar with warm water and a squirt of lemon juice. This is said to be a great way to aide digestion, alleviate constipation, ease heartburn and strengthen the immune system. Apple cider vinegar is also said to work as an excellent natural remedy for candida and other intestinal bacteria problems.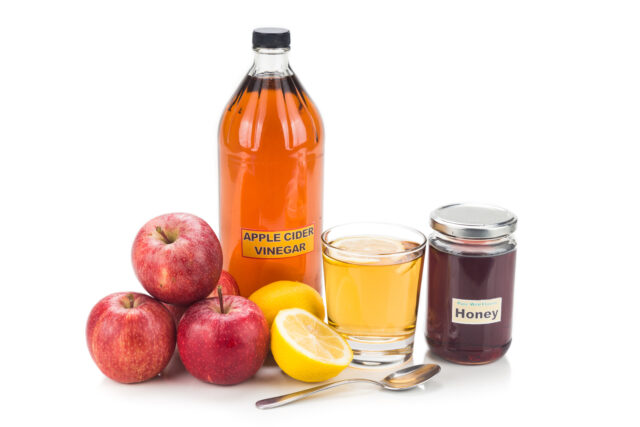 A teaspoon of honey can be added if you find the flavour too strong at first.
Introducing fermented foods as a common element in your diet doesn't have to be expensive or complicated. All that's required is a little bit of research and a sense of adventure to try new things. You're sure to discover your favourite hacco foods in no time, and once their benefits start kicking in, you'll start looking and feeling fabulous like a red carpet superstar!