This is an article written about fermented food in Vietnam.
This time we report about Vietnamese fish sauce "Nuoc mam" familiar in Japan.
It is Ms.Ann who taught us. Ms.Ann is a local staff member of "B & Company", a market research company specializing in the Vietnamese market.
Q:What kind of seasoning is fish sauce (nuoc mam)?
A:Fish sauce (Nuoc mam) is a translucent, not turbid liquid product with a salty taste and fish flavour obtained from fermentation of a mixture of fish and salt.
Traditionally, fish sauce has two ingredients: fish and salt. Fish is sound and whole body of fish or parts of fish in a condition fit to be sold fresh for human consumption, for example: Anchovy, scad, herring, mackerel…. Nowadays industrially produced fish sauces have been widely spreading. Fish sauce are added with food additives such as Acidity regulators, Flavour enhancers, Sweeteners, Colours, Emulsifiers and Stabilizers, Preservatives
The process to produce traditional/pure fish sauce contains 2 stages:
Stage 1: Mixing fish with salt
Fresh fish will be mixed with sea salt in the ratio of 3: 1, ie 3 tons of fish will be mixed with 1 ton of sea salt. The mixture will be put into a container or tank, so called "chượp". The container is made of wood and reinforced with large "wire" rope made of forest rattan. A thick layer of salt will be covered with fish and squeezed.
Stage 2: Fermentation
Fish will be incubated in these container/tanks from 12 to 15 months, then be pulled and carefully mixed to produce the finished product. The hydrolysis time from fish to fish sauce is about 1 year for traditional methods, depending on the container, weather, type of fish and processing techniques. It will be faster in smaller container, hotter weather and softer meat.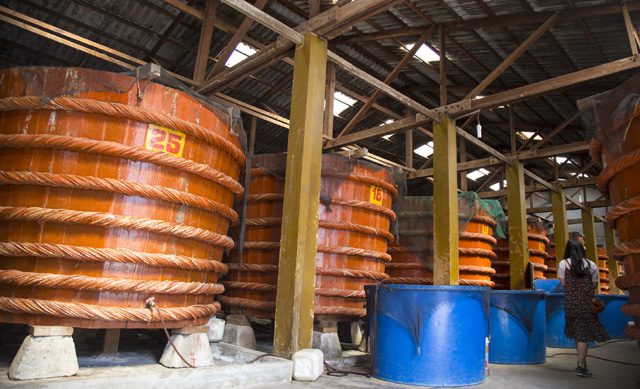 Wooden Containers
As for industrially produced fish sauce, it is usually made by diluting the traditional fish sauce (nuoc mam) at a ratio of 1: 5 to 1: 7, then adding some food additives.
Throughout Vietnam, spreading from North to South, there are many famous provinces making traditional fish sauce, namely Phú Quốc (Kiên Giang), Cát Hải (Hải Phòng), Nha Trang, Phan Thiết, Cà Ná- Ninh Thuận, Ba Làng -Tĩnh Gia (Thanh Hóa).
Vietnamese fish sauce (nuoc mam) and Thailand fish sauce (nam pla) are similar, but different.
Many people in the world can't tell apart and even mistake between Vietnamese fish sauce (nuoc mam) and Thailand fish sauce (nam pla) because of the similar in making process. However flavor and level of saltiness are two factors determining the differences between these two. Thailand fish sauce (nam pla) is known for having a saltier and more pungent flavor. It's typically produced using small ocean fish, namely anchovies, and salt and fermented over a period of time. But depending on the brand, it may also include sardines, mackerel, herring, or carp, as well as other ingredients like sugar or preservatives.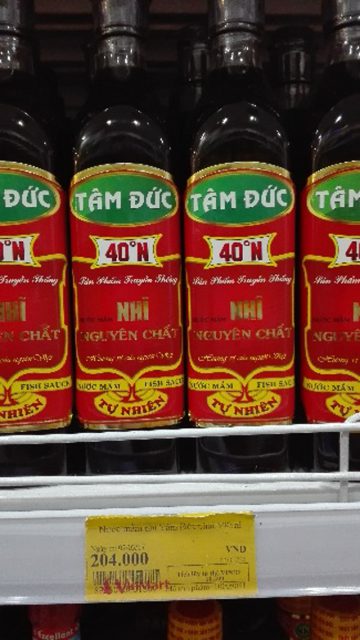 Vietnamese fish sauce (nuoc mam)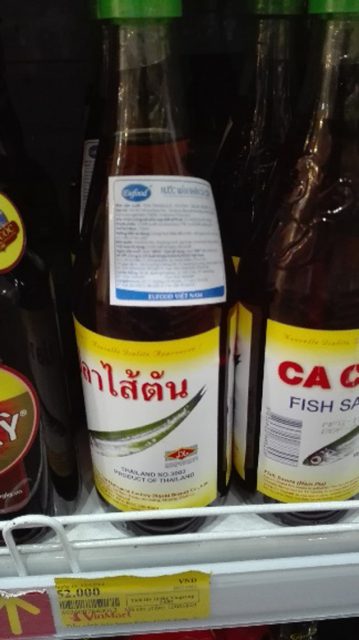 Thailand fish sauce (nam pla)
Q:How to eat fish sauce (nuoc mam)?
A:Fish sauce is both being added to dishes during the cooking process and used as a base for a dipping condiment (nước chấm).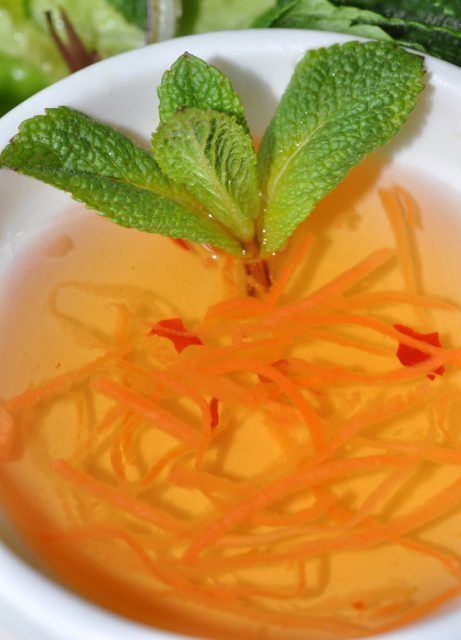 Fish sauce is a typical spice in Vietnamese cuisine, added into various dishes from fries, stews to soup. There are some tips when using fish sauce for cooking:
How to use fish sauce (nuoc mam)
✓Do not use the sauce to marinate meat.
Fish sauce will make meat harder and drier than when using soup, salt, sugar to marinate them.
✓Do not cook fish sauce for too long.
If the fish sauce is added from the beginning, the smell of fish sauce will not remain if boiled long. At the same time, the vitamins in the fish sauce will evaporate if heated for too long.
✓Used to finish cooking.
With stir fry and stew, cook the food together with other spices and until food is cooked well, before turning off the kitchen, add a little fish sauce to create the smell.
Q:How to choose fish sauce (nuoc mam)?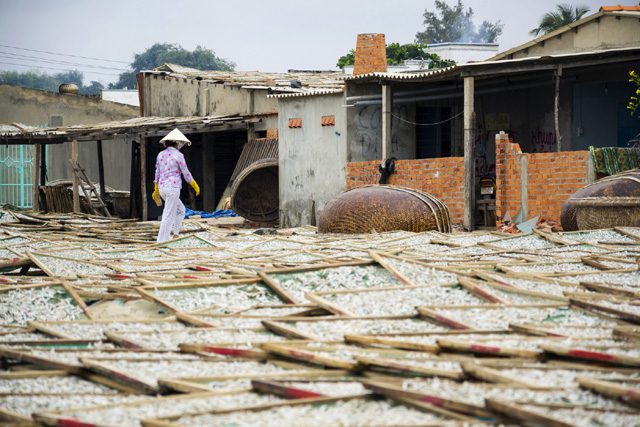 Factors that affects purchase decision:
According to consumer survey conducted at the end of August 2014 by Epinion Company, when choosing a fish sauce product, Vietnamese consumer often consider: good taste, reasonable price, guaranteed quality (pure fish sauce is preferred), famous brand, widely sold.
To distinguish between pure fish sauce and industrial fish sauce, many people have based on protein level and suggest that the higher the protein ratio is contained, the better the fish sauce is. But they are uncertain about the protein level.
Besides buying for personal using, many people buy as gifts with higher requirements as people grow older with higher income. Requirements include origin of product, prestigious brand, good reputation, high protein and luxurious packaging. Therefore, traditional fish sauce is much preferred
In order to buy a good product, there are some tips:
Protein level:
According to Vietnamese standards on fish sauce, the fish sauce has the higher protein levels, it would have more nutrients. Special fish sauce has protein level of over 48, the superior is over 40%, grade 1 is over 24, grade 2 is over 16. If fish sauce with protein below 10 is low and not up to standard. Therefore merely buying fish sauce of level 25 and above to have a product of a featured delicious and attractive.
Color:
Good fish sauce has a deep brown or yellow brown, with no cloudiness, when eaten, it has the salty taste at the tip of the tongue but begins to sweet in the throat and has a characteristic aroma. Not delicious fish sauce is which salty from the beginning to the end.
Q:Ms.Ann's recommended fish sauce (nuoc mam)
In terms of industrial fish sauce:
Major food manufacturers are Masan Consumer Group, Hung Thinh Co., Ltd., and Lien Thanh Co., Ltd. In which, Masan Group has accounted for 65% market share with 3 main products: Chin-su, Nam Ngư, Đệ Nhị.
Chin-su:
Ingredient contains Anchovy pure essence with salmon flavor, packed in glass bottle, ingredient contains Anchovy pure essence with salmon flavor, price of about 65,000 VND/litre.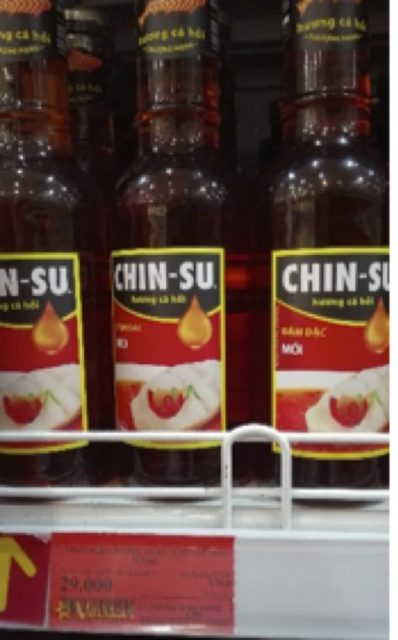 "Chin-su" Fish sauce
Nam Ngư:
Ingredient contains Anchovy pure essence, positioned as a type of fish sauce protecting consumer health with the criterion of "no 4": no harmful urea, no anaerobic bacteria that cause odor change, no bacteria causing food poisoning, no yeast, mold., packed in plastic bottle (easy portable), price of about 40,000 VND/litre.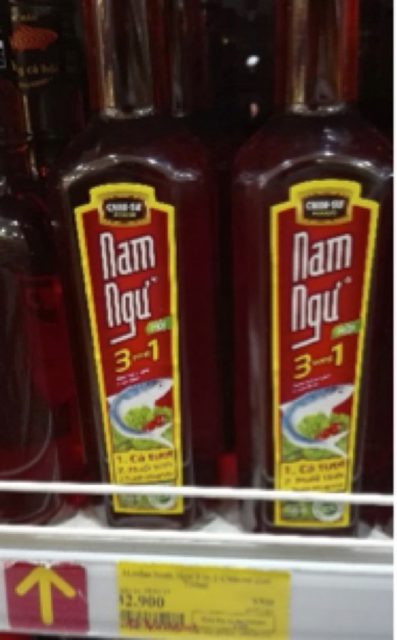 "Nam Ngư" Fish sauce
Đệ Nhị:
Ingredient contains Anchovy pure essence, packed in plastic bottle (easy portable), price of about 20,000 VND/litre.
"Đệ Nhị" Fish sauce
In terms of traditional fish source, the top 3 famous fish sauces as follows:
#1. Phú Quốc (Kiên Giang) Fish Sauce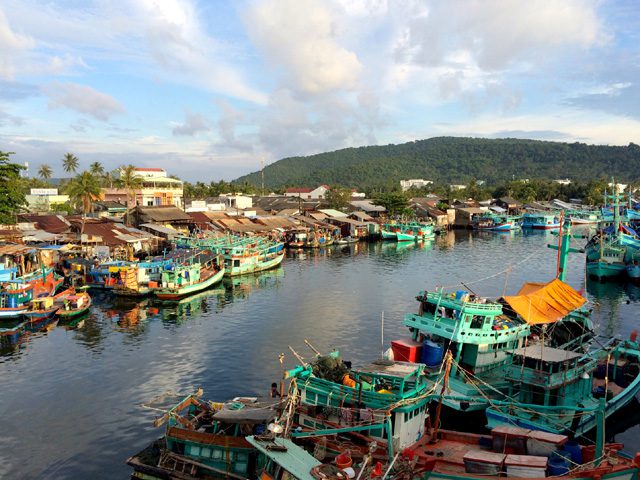 The production of Phu Quoc fish sauce has been formed and developed for 200 years. From the old days, the people of Phu Quoc have been known to exploit thoroughly anchovy fish which is plentiful in Kien Giang.
Only use anchovy as raw material. Anchovies have about a dozen types, but only Pepper Pepper, Red Rice and Coal Com are the highest quality fish sauce. Anchovies are freshly mixed on board to keep fish meat from decomposing, fish sauce has the highest protein content, no odor. Phu Quoc fish sauce processing in the tent and usually add some pineapple or jackfruit and a lot of sun exposure should fish sauce brown cockroach and taste smoother.
Currently, there are about 100 brands Phu Quoc fish sauce: Ba Lang, Khai Hoan, Ca Com … in which, Khai Hoan Phu Quoc is the most favorite. Khai Hoan 1 litre fish sauce is sold at 195.000 VND.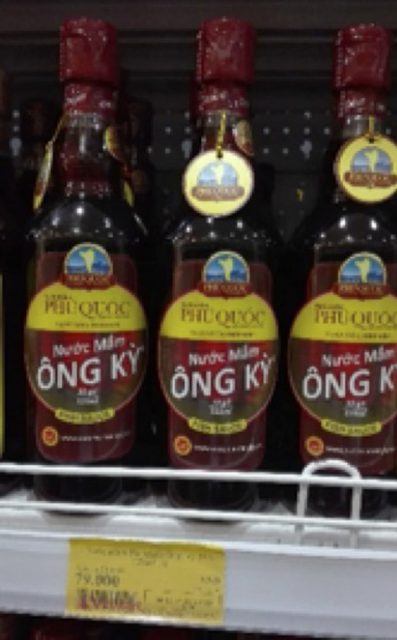 "Ông Kỳ" Fish sauce (a brand of Phu Quoc Fish sauce)
#2 Cát Hải (Hải Phòng) Fish Sauce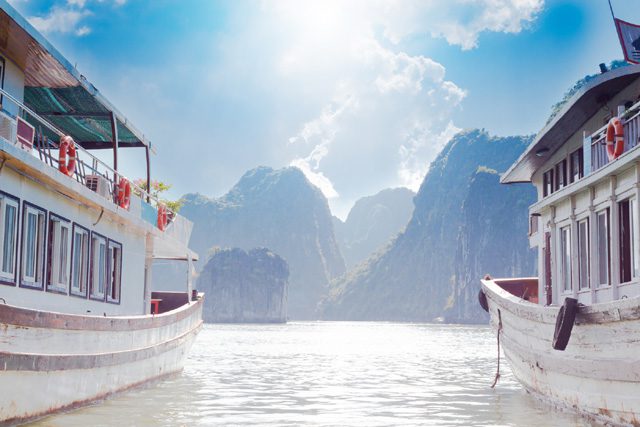 Also known as Van fish sauce, appeared in the 20th century. Hai Phong sea area is located in the Gulf of Tonkin with large fisheries such as Cat Hai, Bach Long Vi with abundant natural fish. Cat Hai Fish Sauce use Decapterus scads also known as "cá quẩn", then "Nham" fish, "Ruoi" fish, sepiidae fish, squid, … as raw material; and is made by stirring methods, adding waters during processing without press or squeeze. Therefore, it has featured light fragrance.
Until now there are up to 30 products with brands: "Ông Sao", "Cao Đạm", "Cá Mực", "Cá Quẩn"… with price of 90.000 VND/litre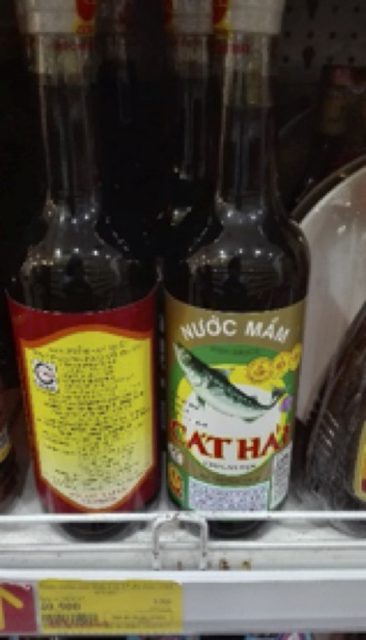 "Cát Hải" Fish sauce
#3 Phan Thiết Fish Sauce
It dates from 1809. The main ingredients are anchovies and scad. In addition to the processing in the container like Phan Thiet fish sauce, in the small facilities it is also processed in the jar. The main featured colors are straw yellow (anchovy) and light brown (scad).
Some famous brands are Con Ca Vang, Tu Tuyet, and Tam Tai with price of about 90,000 VND/litre.
Q:What is the latest fish sauce (nuoc mam)?
A:Dry, creamy or cube-shaped fish sauce (nuoc mam) etc.
Fish sauce in liquid form packed in glass or plastic bottle is very familiar to consumers. However, there are some other forms of fish sauce produced in Vietnam to serve special purposes. Dried fish sauce used to be produced to serve the army in the war for easy transporting and storage. Nowadays, dried fish sauce in form of cream or solid cube is produced only in some small manufacturers for minority customers such as Vietnamese people travelling abroad or living abroad. Despite of its convenience, nutritional value and flavor of fish sauce is deteriorated during concentration process.
A little bit about fish sauce (nuoc mam) "The complete history of Dai Viet" which first academically covered fish sauce (nuoc mam)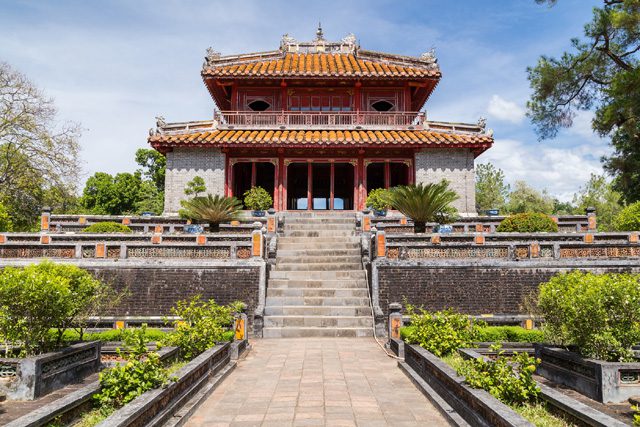 In history, the first Vietnamese historiography mentioning fish sauce perhaps is "the complete history of Dai Viet" (1679). The passage in this book shows that by the year 997, the Vietnamese did know how to make and use fish sauce and gained such a special kind of reputation that the Chinese king at a distance of ten thousand miles, also "smell" the smell of fish sauce, should demand the Dai Viet court must Tribute to them.
The "Oriental cultural customs dictionary" compiled by Chinese researchers listed the top four typical dishes of the Vietnamese as culinary culture and fish sauce took the 1st place. Also in this book, the term "fish sauce" is written as 南 魚 露 露 meaning "dew drops from fish".
"The Scent of fish sauce"
"The Scent of fish sauce" produced in 2014 by director Trinh Dinh Le Minh. This film won over audience at Bucheon International Fantastic Film Festival (BiFan 2015). Set to the dark, exotic aromas of fish sauce, this short film follows the romance of a Vietnamese nurse and her young American male patient. Mai, a Vietnamese nurse, is hired to take care of an injured American man. After turning him on to the secret pleasures of Vietnamese cooking, Mai's romantic dreams take a strange turn.
Mr. Didier Corlou, a chef called "fish-sauce foreign man"
Didier Corlou, the owner of five famous restaurants in Hanoi, and former chef of the Sofitel Metropole Hotel has a dream of building a fish sauce museum. The name Didier Corlou is well-known to many Vietnamese people as a famous French chef who cooked meals for many world celebrities who visited Vietnam. With a passion for Vietnamese fish sauce, he has the nickname "Ong Tay nuoc mam" (fish-sauce foreign man). "I use fish sauce, just the traditional fish sauce only, in most of my dishes. In other words, fish sauce is the raw material for me to be creative with passion," Corlou said. Traditional fish sauce, according to Corlou, is like "a flower" made up of the essence of the sea. Corlou has a dream: building a museum of Vietnamese fish sauce, where younger generations can learn everything about fish sauce – the premium sauce of Vietnam.
B&Company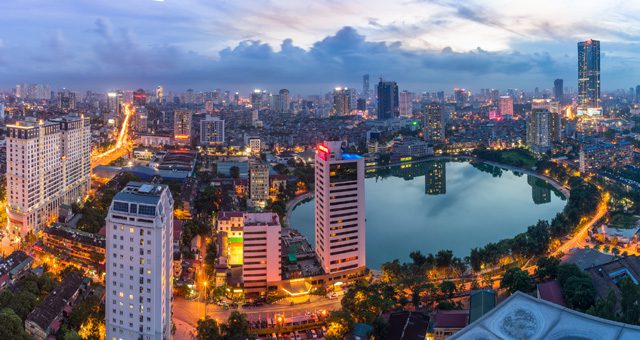 A market research company specializing in Vietnamese market
We are providing market research, local partner matching and regulatory research services to support enterprises and individuals who want to sell their products or services in Vietnam.
What is market research?
For example, in case you want to sell miso in Vietnam, in order to consider whether to start the business, it is necessary to collect various information: "Does Vietnamese people have habit of eating miso?", "Is Vietnamese miso different from Japanese miso?", "How often does Vietnamese people buy miso? Where to buy? How about the price?", "What kind of procedure is necessary when importing miso (or manufacturing locally) to sell in Vietnam?" In brief, we conduct research in local market (market research) to collect these kind of information. Taking advantage of having wide local and international network, B&Company conducts market research and delivers to customers insights of the market.
What distinguishes our services?
We have more than 9 years of experience in Vietnamese market, accomplishing more than 100 projects in various industries. We are providing market research, consulting and business support services. We could offer continuous support from feasibility study to enterprise establishment. Especially, we have extensive experience in market research both B2B and B2C, and able to propose optimal research design according to budget and research purposes.We conduct effective market research at reasonable price by utilizing our own online survey system.
WEBSITE / Facebook / twitter (Posted by B&Company Representative)
Contact: (mail) info@b-company.jp or (Tel) 03-5829-4006
Reference
http://vov.vn/kinh-te/quy-trinh-san-xuat-nuoc-mam-nguyen-chat-sieu-ti-mi-561519.vov#p3
http://www.thekitchn.com/whats-the-difference-between-thai-and-vietnamese-fish-sauce-230348
https://m.vietnambreakingnews.com/2016/11/the-french-man-who-dreams-of-building-a-fish-sauce-museum/
https://meovat9.com/meo-su-dung-mam-khi-nau-an-dung-cach-nhat.html
http://giaitri.vnexpress.net/tin-tuc/phim/sau-man-anh/phim-ngan-viet-ve-nuoc-mam-gay-chu-y-o-lhp-cua-han-quoc-3254388.html